What is your companies most valuable asset? For most businesses, it's their customers. In the insurance industry, customers have a very high lifetime value and new customers have a high acquisition cost. Those two facts make current customers tremendously valuable. Are you properly protecting this asset? This post focuses on implementing a retention campaign to help you protect your current customer base.
Why Do we Need a Customer Retention Program?
Many high-quality carriers have customer retention rates of 90+ percent. For these companies, implementing a customer retention campaign may seem like an unnecessary expense. However, a customer retention program serves two purposes:
Increase growth rate and reduce the risk of growth resulting in losses by building on a larger base of good customers
Insure against competitors trying to raid your customer
Unfortunately, insurance is becoming less of a friendly, cordial business than it once was. Like any market, as competition heats up, civility is tossed aside For example, in the post titled "The Future of Insurance is Here" ValChoice predicted carriers incentivizing book rolls will become more common in the future. Unfortunately, some companies have aggressive growth goals. For these companies, your hard earned customer list is highly attractive. Not having a customer retention program leaves you vulnerable to raids on your customer base.
How do we Implement a Customer Retention Campaign?
Creating a customer retention campaign isn't complicated. In fact, below are some really simple approaches. Start by assessing what you know about your customers, including:
Physical address?
Email address?
Online bill pay on your site?
Liked or followed your social media pages?
Based on the items above, let's consider campaign types that promote customer retention.
Know the Customers Physical Address
If all you have is the customers physical address, send them a mailer. Include in the mailer a ValChoice award image. Below is an example of an award image. The image is for Mutual of Enumclaw. Mutual of Enumclaw is an excellent property and casualty insurer. Mutual of Enumclaw serves six western states and is headquarters in the state of Washington. Note: Mutual of Enumclaw is a ValChoice customer.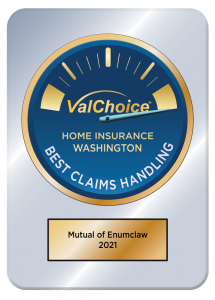 Print the image above as a flyer. Next, mail the flyer to customers. The mailing can be either a unique or a planned communication. For example, include the flyer in a renewal notification. The flyer could also be part a unique communication promoting your company.
Generally speaking, older customers often prefer physical mail. However, those customers are also least likely to change companies. Therefore, you may target campaigns to different customers based on the communication type that will be most effective.
Have Their Email Address
Email is an excellent way to share meaningful information about the high-quality insurance you offer. In fact, customized reports specific to the customer can be emailed directly to them. If your company does not have an automated email system, ValChoice can provide everything needed. If you have an automated email system, ValChoice can work with your team to integrate report delivery from your existing email system.
Below is an example of a report that can be provided to clients. Customized reports include clients name, company contact info and only the type(s) of insurance they purchase.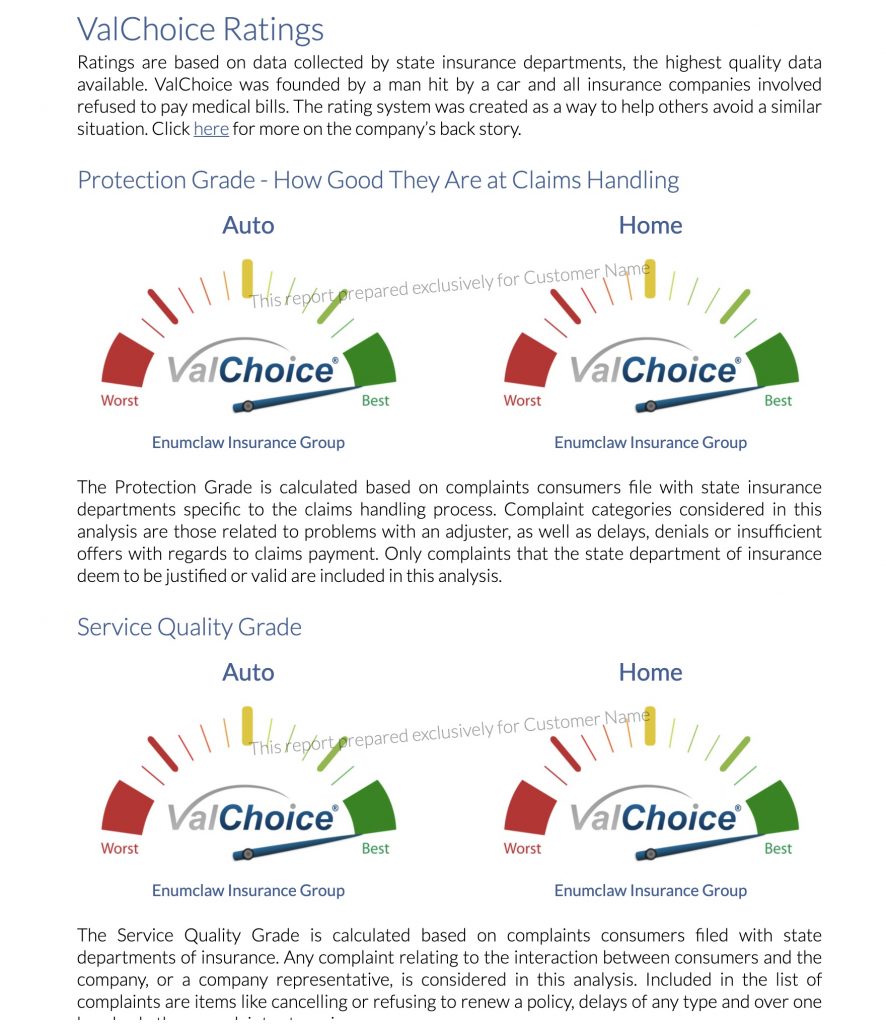 Does Yur Website Have an Online Bill Pay Page?
An online bill pay page is a perfect place to remind customers what a great company you've built. Communicating a message of quality and service is easily done by adding a ValChoice insurance comparison tool to the page. Five minutes is all it takes to add the widget to a web page.
Adding the widget could be used to cross sell. For example, do you have single line of business customers you would like to sell multiple lines? Let's pretend your company has an insured that buys only auto insurance. You wish to sell them home insurance as well. A simple way to make them aware of your high-quality home insurance offering is to put the comparison tool widget on the bill pay page. Configure widget so when they come to pay their auto insurance bill they can compare your home insurance to what they have.
An example is provided below showing Mutual of Enumclaw home insurance in Washington.
The Customer Liked Our Facebook or LinkedIn Page
Social media followers may see posts the company makes. Engage with these folks by posting the comparison tool widget to social media.
Want More Referrals?
An on-going customer retention campaign should be part of every insurance companies marketing program. Importantly, the retention campaign can be leveraged to become a referral campaign as well. The customers you're working to retain are likely your best customers. Hence, friends and families of those customers are likely to have similar characteristics. Therefore, let's work together to find ways to reach through your current customers to their friends and family.
There are many ways to facilitate programs like this. Contact ValChoice to schedule a brainstorming or planning session on developing a referral campaign. Let's work together to find the best way to implement a referral program for your company.
Easy Steps to Winning More Business
Winning in the insurance business is becoming increasingly difficult. Therefore, ValChoice has written a series of articles identifying easy steps to take to win more business:
A Solution Tailored to the Needs of the Best Companies and Their Agents
Changing the competitive dynamic of insurance away from price requires a high quality, comprehensive, competitive analysis database. In 2013 ValChoice was founded for the specific purpose of building this system. The ValChoice database uses only high quality data collected by the insurance industry. User surveys and online reviews are never used due to inherent innaccuracy. Carriers use the competitive analysis in areas spanning from product planning, to marketing and advertising, channel management and customer retention. Agencies use the competitive analysis to win business away from other agencies and carriers, stop re-marketing and increase retention.
Summary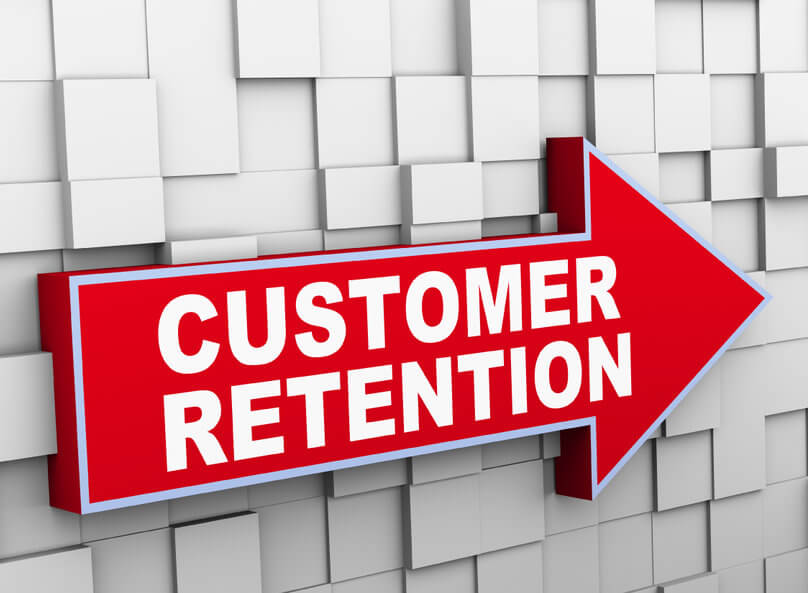 Article Name
Implementing Customer Retention Programs
Description
Your companies most valuable asset is your current customers. Do they know you want them back? How to implement a retention campaign - ValChoice
Author
Publisher Name
Publisher Logo