Show how good your company is compared to the competition.
PRICE
ValChoice analytics show which companies offer the best value.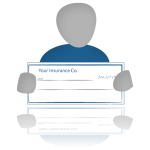 PROTECTION
Is claims handling your strength? Make sure clients know.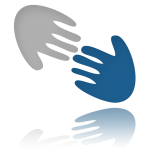 SERVICE
If the level of service provided is your strong point, we show this too.
I Now Know my Family is Protected
"With four young children, I need to know I'm protected if anything happens to me or my family. Thanks to ValChoice, I found out my insurance company was rated extremely low, prompting me to move my business to a better provider in order to ensure my family's future."
Mike M., Bedford, New Hampshire
The Best Solution for Improving Sales and Marketing ROI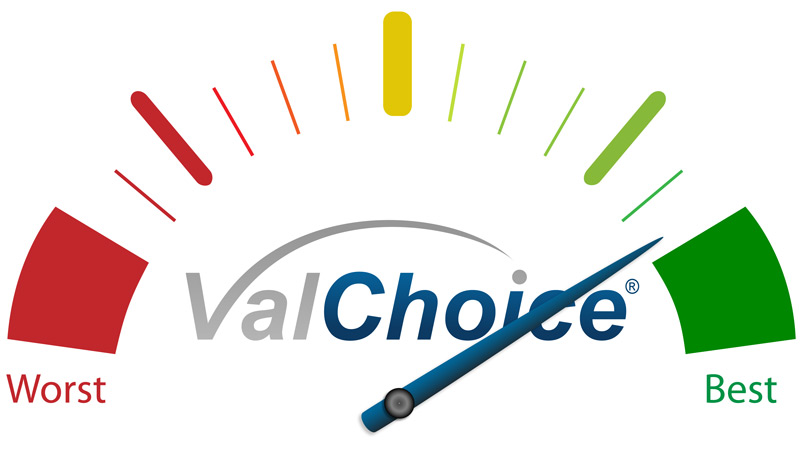 Historically, insurance carriers spent millions – even billions – of dollars per year on advertising. That's about to change. Most carriers don't have limitless advertising budgets. Now, with independent proof of product quality and value, any insurance carrier can differentiate their offering. This means, even companies without a strong brand can standout from the competition.
No longer is there reason to stay-the-course while struggling against powerful competitors. Instead, show customers how you're different, and how you're better. This capability applies to all market segments, including:
Level of risk your company underwrites
Geographic market – state by state
Product characteristics, including:

Price
Claims payment history
Level of service
Until now, this capability didn't exist. Finally, any carrier with a strong offering can compete and win against even the largest advertising budgets. The result will be the carriers that adopt differentiation as a marketing strategy will stand out from the crowd and win. For both the carrier and the consumer, the financial reward is significant. This is because unlike advertising, differentiation is both cost effective and effective.

ValChoice Gave me Confidence
"I had no idea how my long-standing insurance company compared. ValChoice showed me that they ranked near the top. And with that information, I had the confidence to continue with my current provider."
Matt K., San Ramon, California
Download Our Insurance PDF And Learn More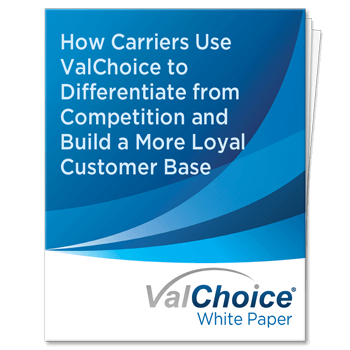 Differentiated products offer many benefits to both suppliers and consumers. Some of the benefits include: increased customer loyalty, lower marketing costs and lower sales costs. Historically, insurers have branded the company rather than differentiate from competition. That's now changing. Insurers that adopt differentiation as a marketing strategy will soon become known as the best in the industry. Download this insurance PDF to learn how insurance companies use ValChoice analytics to differentiate from their competition and win in their target markets.