Grow Your Business with ValChoice Tools
Are you frustrated by not having any way to explain to customers that the "lowest price" often means the "least protection?"
The good news is, those days are over.
Clients appreciate insurance agents and advisors that give guidance based on independent, unbiased analysis. Presenting independent, unbiased analysis shows the client that you are putting them first. That builds trust and loyalty.
Your Clients Depend on You for the Best Price, Protection and Service
PRICE
Are your clients getting the most for their money? ValChoice analytics will compare car insurance companies, and show clients and prospects what they're getting for their money.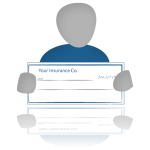 PROTECTION
Show prospects and clients their protection! ValChoice analyzes millions of data points and visually displays how good the protection of any company is relative to the rest of the industry.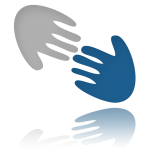 SERVICE
How does the service of the competition stack up against your offering? We measure the service of all companies so you can compare insurance companies on their service.
Exceed Your Clients Expectations by Comparing Insurance Companies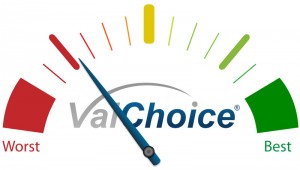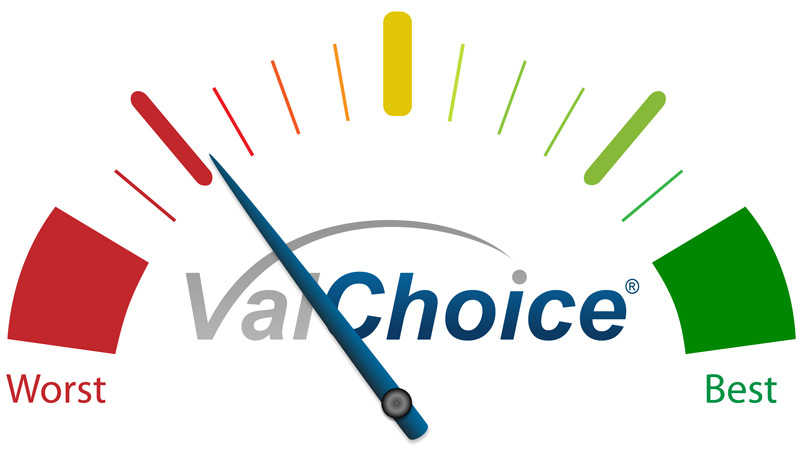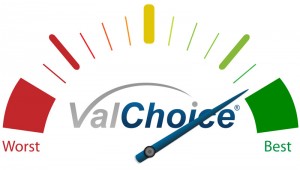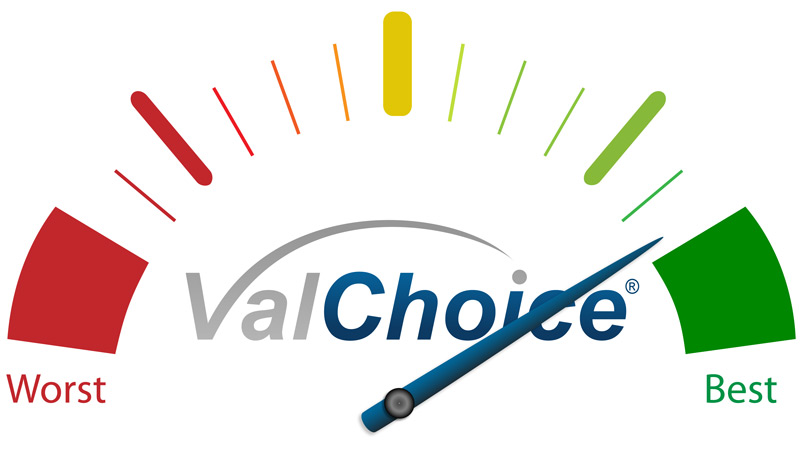 ValChoice provides independent, unbiased ratings on car insurance companies. We collect and analyze millions of data points. We give you and easy-to-use interface that accesses our database and describes every insurance company in a single, easy-to-understand, fuel-gauge-style image. When your clients are comparing insurance, ValChoice tools are the only way to find the best offering.

More information for insurance industry professionals
Insurance Agents
Insurance agents face stiff competition. ValChoice helps agents break through the market noise to make you a top producer.
Direct and Internet Sales
Weather your goal is to generate better leads or achieve industry leading conversion rates, ValChoice tools are the answer.
Agency Owners
Agency owners are using our tools to increase profitability. Our unbiased data benefits both the agency and the client.