Many agencies wonder if insurance advertising should be part of their marketing program. Concerns about the cost of advertising and the personnel required to advertise effectively are common for agency owners. Read this post to find out how your insurance agency can advertise cost effectively. Best of all, no specialized skills or personnel are required.
Doesn't insurance advertising require a big investment?
Advertising used to be expensive. No more. Fortunately, ValChoice tools have made big dollar advertising campaigns unnecessary. Instead of having a big budget, the innovative capabilities of ValChoice tools enable insurance agencies to advertise simply and cost effectively. Read on to learn more about the key capabilities ValChoice offers.
Simplicity
Until now, digital advertising platforms were overly complicated. However, advertising for insurance doesn't require all the complexity offered. Hence, ValChoice greatly simplified the process. More information on ValChoice tools can be found here. Checkout the Growth Subscription for the full suite of advertising capabilities.
The economic benefit of a simplified advertising interface is significant. For example, most advertising agencies demand a minimum of $1,000 per month as a retainer. In total, ad agencies are reluctant to take on customers that don't spend at least $5,000 per month. However, even with these high fees, the agency likely has no experience advertising insurance. Therefore, the agency will still have a learning curve to figure out what's effective when advertising insurance.
ValChoice eliminates the learning curve and dramatically reduces the cost. Finally, there's no minimum spend when using ValChoice tools to advertise.
Effectiveness
A challenge with all advertising is figuring out if it's worth the expense. Many advertising agencies recommend additional software to determine the effectiveness of your advertising campaigns. For example, one agency recently reported they were paying an additional $600 per month for software to track advertising effectiveness. This was in addition to the retainer and the media buy. Hence, this agencies minimum advertising cost was nearly $70,000 per year.
ValChoice tools integrate the ability to determine advertising effectiveness. In fact, we've automated everything needed to advertise. Our intelligent tools know when an ad has run its course and are no longer effective. Our tools let you know it's time to move on to another ad.
Affordable
Affordability comes in multiple ways, including:
Simplicity – there's no need to hire specialists when advertising through ValChoice.
Effectiveness – ValChoice tools show you how well your advertising campaigns are working and how to optimize.
Experience – as a high-volume insurance advertiser, ValChoice knows which campaigns work. Campaigns that convert interest to leads take years to develop. Finally, you can skip the learning curve by using ValChoice tools.
Isn't insurance advertising only for big companies?
Not anymore. Advertising used to be for big companies with big budgets. However, ValChoice has changed that. Below are three key capabilities enabling agencies to compete with billion dollar advertising budgets.
Prospect Network
The problem most insurance agencies face is an inability to target people actively shopping for insurance. Therefore, agencies are forced to advertise broadly to everyone within their target demographic. However, most people don't want to think about insurance when it's not yet time to shop their insurance.
The ValChoice Prospect Network uniquely solves this problem. Finally, insurance agencies can target their advertising toward active shoppers. Even better, these active shoppers meet your demographics requirements. For example, active shoppers that meet criteria such as the following:
Above a certain income level
Homeowner
Living in a specific neighborhood
Yes, this capability results in a dramatic cost reduction for insurance agency advertising campaigns.
No Retainer
The details behind no retainer are discussed above in the section titled "Affordable." In short, no retainer means no fees. Typically, fees are a minimum of $1,000 per month. However, the savings are even greater for big advertisers. $1,000 a month is the minimum fee. But, as the ad budget increases, the monthly fee increases as well.
No Content Development Fees
There are two ways to avoid content development fees. First, use ads that exist within the ValChoice tools advertising portal. These ads are available for ValChoice tools users. Your only obligation is to purchase the rights to use copyrighted images. Copyright rights are typically a small fee of a couple dollars per image. Alternatively, use the content creation tools to create your own content.
How much does insurance advertising cost?
The cost of insurance advertising depends on your goals. For example, who do you want to reach? Is your target homeowners, high-income, both? The cost of advertising depends on these goals and the advertising platform. Agencies advertising through ValChoice are achieving tens of thousands of impressions per month, with high-income homeowners for a cost of only $250 per month.
Compare this advertising cost with the minimum spend of $5,000 per month through an advertising agency. Here's the math. Effective advertising at $3,000 per year with ValChoice. Conversely, ad agencies cost $60,000, plus, per year. Clearly, the affordability of the ValChoice platform is significant. Once advertisers are happy with the audience, impression frequency and lead cost, the advertising budget can be increased to meet your advertising goals.
Other Digital Marketing Considerations
Lastly, advertising is only part of the online strategy for insurance agencies. Read these other posts for a complete digital marketing strategy:
ValChoice tools address all of these needs. Click the button below to schedule a demonstration.
Summary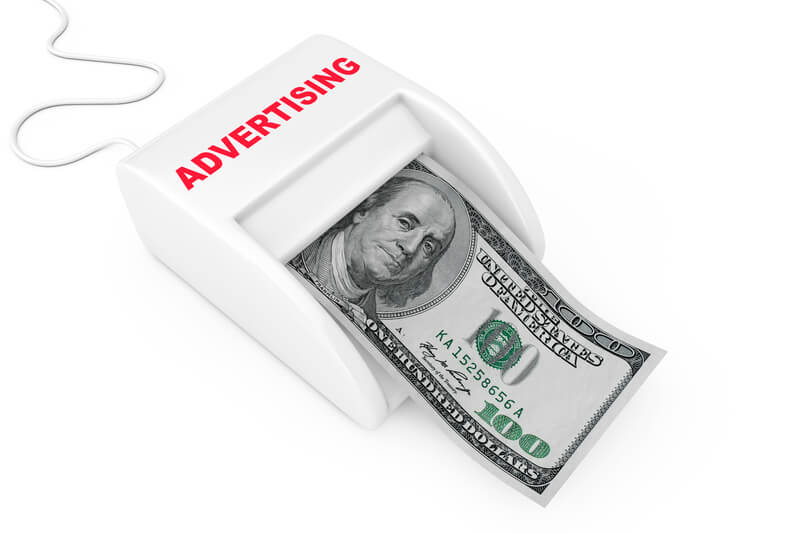 Article Name
Should insurance advertising be part of my agencies budget?
Description
Are you wondering if your agency should be running insurance advertising campaigns? Learn how agencies can compete effectively when advertising - ValChoice
Author
Publisher Name
Publisher Logo